What Employees Really Want: 3 Things That Matter More Than Money (AC3K)
Proudly
Sponsored By
About Sponsor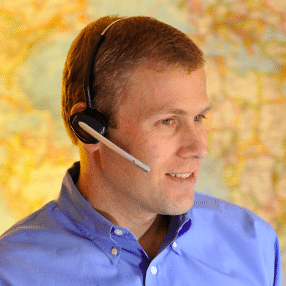 
'
Discussion Leader
Dave Will
What Employees Really Want: 3 Things That Matter More Than Money (AC3K)
Field of Study
Leadership
Overview
Scooters and Nerf Wars fix everything! Hmmmm. Maybe. But, just in case they don't… consider joining us for an hour of tangible company culture building ideas in this webinar.
Company culture is often confused with perks. But, most of us know Scooters and SWAG do not equal culture. Finding the right way to define company culture is challenging. It's been said that company culture is best defined as "how people make decisions when you're not in the room." Interestingly enough, that's basically a way to define character and integrity. So, how do you create a place where employees make the kinds of decisions you want them to make when no one is looking with the character and integrity of what the company stands for?
This webinar will cover 3 tangible keys to creating a great culture. The entire hour will be riddled with tips and perks you may want to bring to the table at your company as well.
Major Topics
How to motivate employees effectively
How to trust your employees
What role cadence has in your workflow
Dozens of company perks and culture building ideas
Freebie: download "101 Company Perks and Ideas for a Great Company Culture
Learning Objectives
Learn how to motivate employees more effectively
Understand how important trust is and how to actually trust better
Know the importance of cadence to culture and be able to implement a good cadence into your workflow
Designed For
CPAs and other financial professionals in both public accounting and industry whether they are managers, business owners, team leads or team members—who want to be able to positively influence the culture of their organization.
Prerequisite
None
Advanced Preparation
None